Many of you may be thinking of decking your homes for the holidays. I hope that begins with decking your homes for Advent. And what better way to do that then by supporting home business during the Advent Season. I have decided to post some lovely Advent finds here....
First up is this Jesse Tree Project. My sister, Teresa Zepeda coauthored a series of books with Laurie Navar Gill. The series is entitled,
Celebrating the Faith in the Home
. The book for Advent is called, Advent and Christmas for the Christian Family. This book is a wonderful resource of prayers and projects. I have always enjoyed the Jesse Tree project since it includes templates for ornaments, and the Biblical texts that go with it. I have had mine for about 18 years!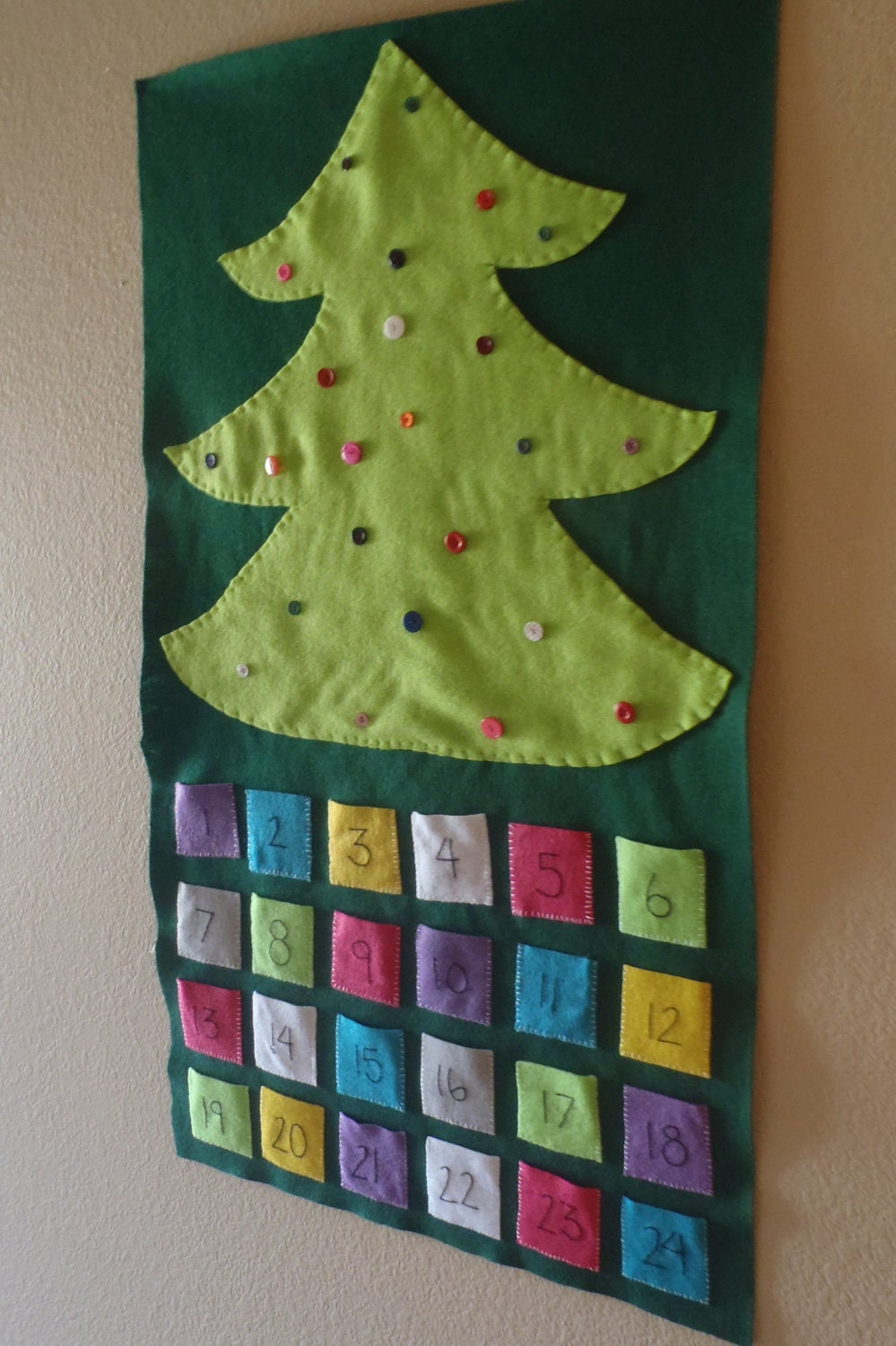 But since Advent has begun, you may want to rush to get going. You could make your ornament every day with this similar
Advent Calendar Kit
. This Etsy artist has used her own inspiration for these handmade ornaments. I think it turns out very pretty. (my own Jesse tree is 18 yrs old...and not so nice!) If you need the assistance in collecting the materials for a Jesse Tree this is another option for you. She also has a
PDF Ornament Tutorial kit
if you want it today.
And now is a great time to get your Nativity Set in order. Wouldn't it be great fun to get a set for your kids to paint! Or if you are artist at heart, you may want to paint it yourself:)

This is an unpainted Nativity Set that you can purchase from an Etsy.
I also have a particular fondness for the softness of a felted wool set. Here is one that caught my eye...

There are many Etsy artists who make wool felted pieces...so you could add to the set each year.
But of course, this post would not be complete without Advent wreath ideas. There are many projects out there for making candles and paper wreathes for kids. But like me, you may want a basic quality wreath. And if you missed the Holiday Bazaar at your Parish, it is pretty difficult to find Advent candles and wreaths around town. Here are some American home made online options....
Below is a very sturdy wreath. I wish it included the greenery and ribbons. I like ribbons:)

So this is my plug for supporting Hand made as you celebrate Advent with your family. Have a Holy Advent!

Remember....Jesus is the Reason for the Season!!
----Mary